I have made a flow to use a Rooted Toon with Node-red.
You can control your Toon with a dashboard or integrate it in you own node-red flow.
https://flows.nodered.org/flow/a4703e4a ... 219cddc5e4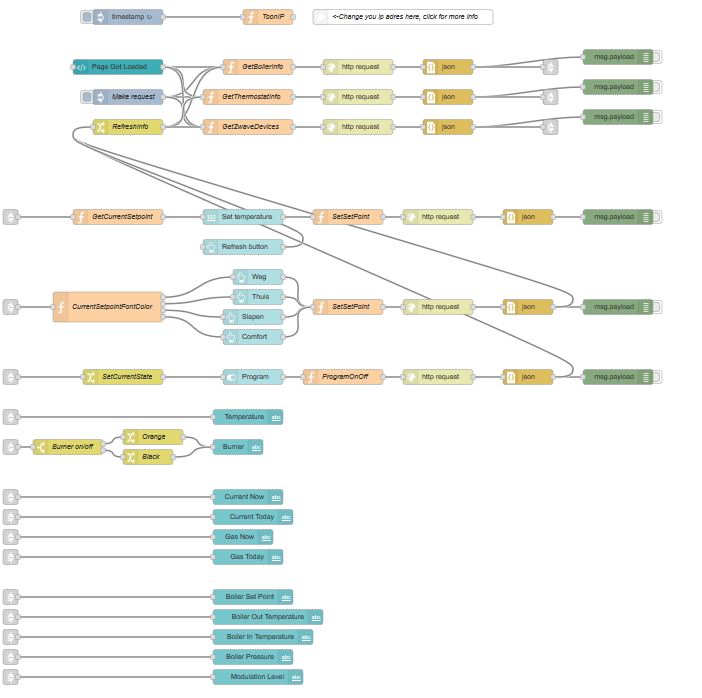 Sorry for the screenshot, however my Toon is not connected to the boiler and won't give accurate data therefore.