Toon controller for the Volumio player.
What is Volumio?
Volumio is a free and Open Source Linux Distribution, which runs on a variety of devices, typically small and cheap computers like the Raspberry Pi, but also on low power PCs, notebooks or thin clients. It is designed and finely-tuned exclusively for bit-perfect music playback, transforming your device into a headless Audiophile Music Player, that is controlled via your mobile phone, computer or tablet.
To let it work, create 4 playlists in Volumio and give them and name them 1 2 3 and 4 . Each playlist can contain 1 webradio station. Like in the Volumio workaround:
• music-library -> webradios -> volumio selection -> webradio -> click on right-side menu -> add to queue (this was the only thing in the queue)
• queue -> save as playlist (created a new playlist)
• music-library -> playlists - I can see the new playlist and it contains the right webradio.
In the Toon Setup screen select 4 short names for each button refering to playlist 1 2 3 and 4.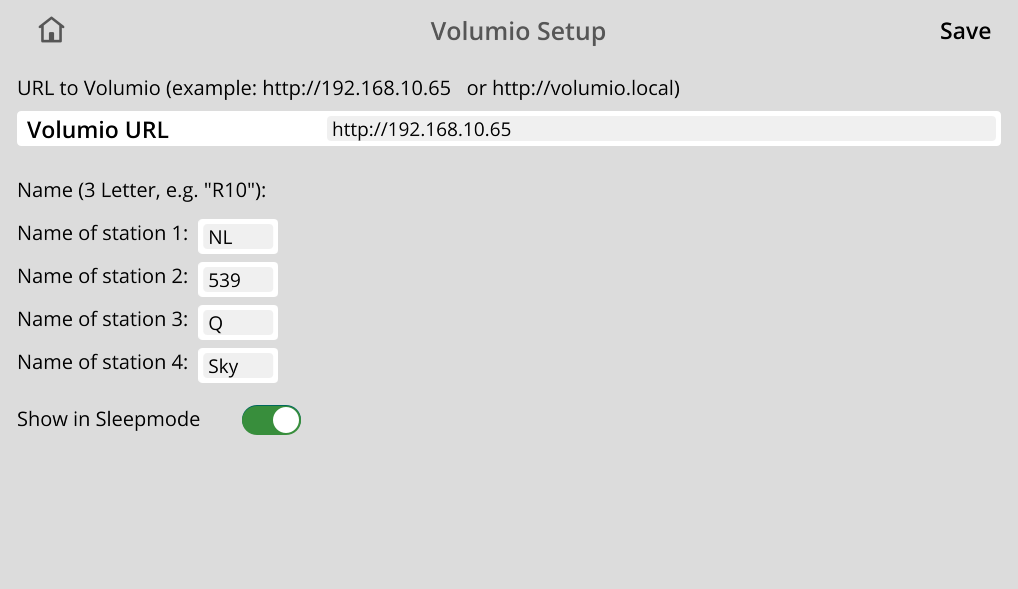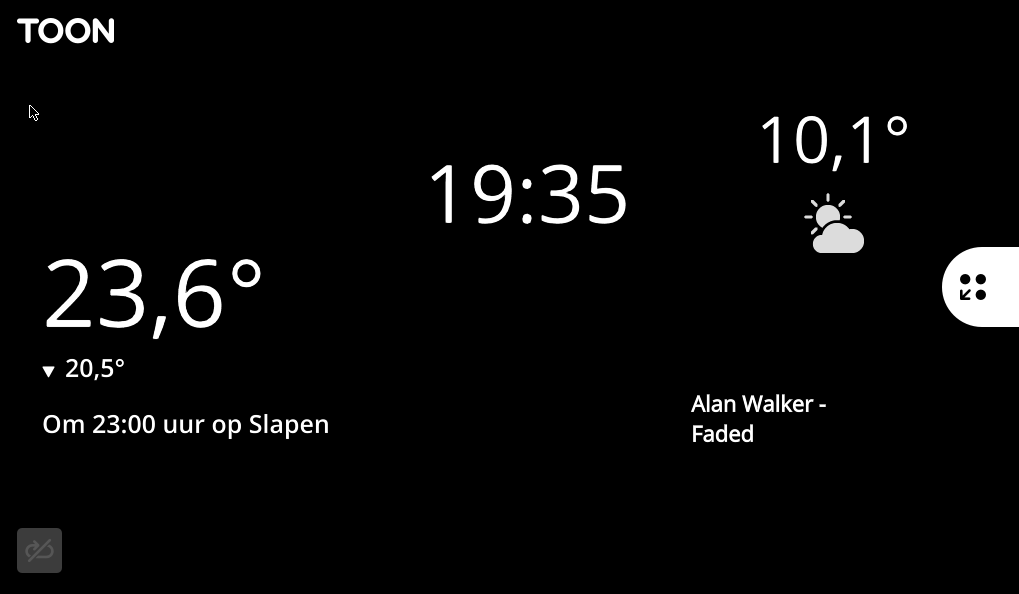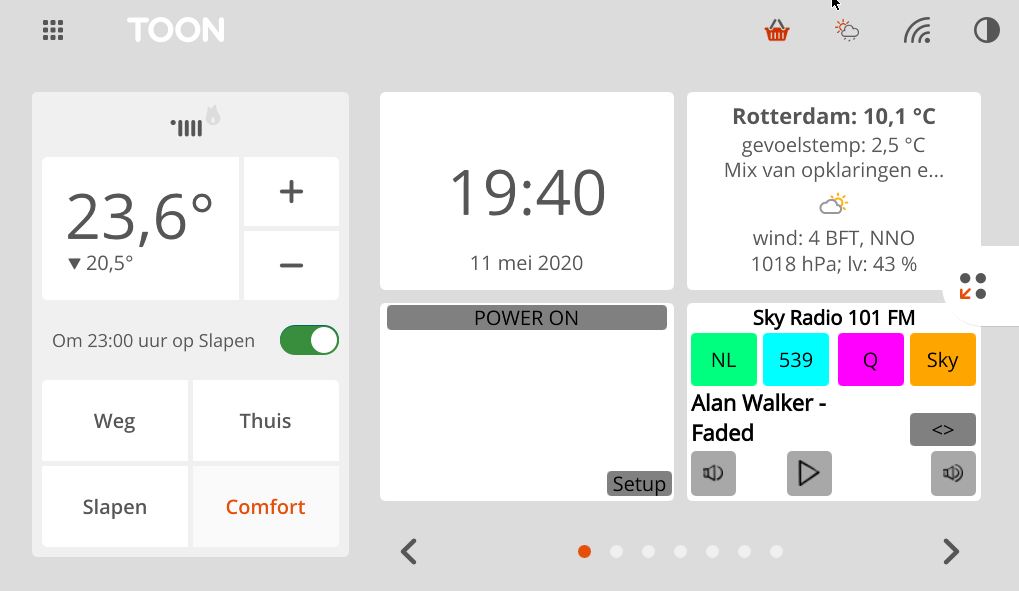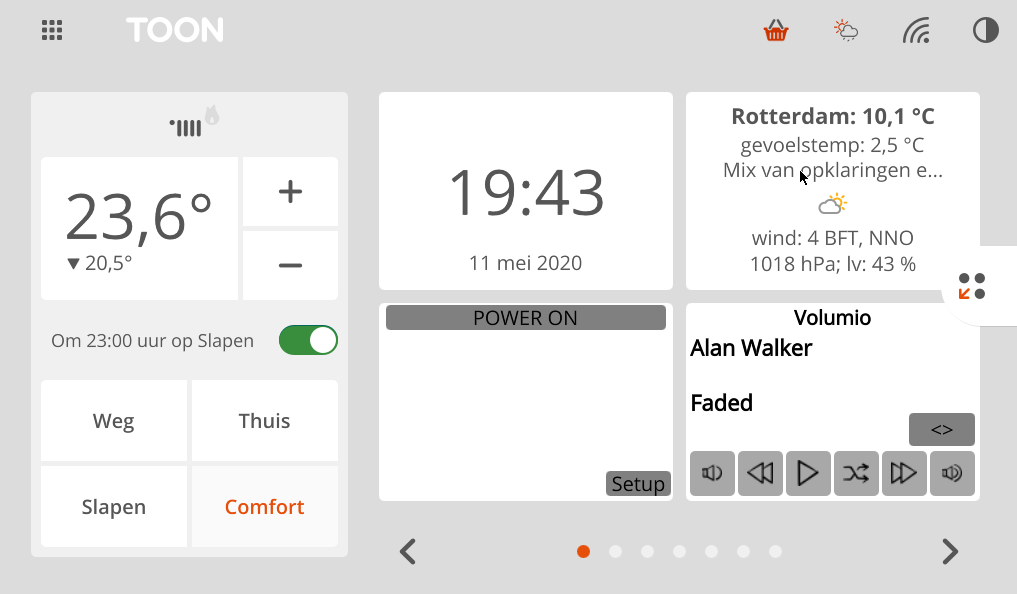 BTW: I do not have Volumio myself so i cannot help with questions related to Volumio.